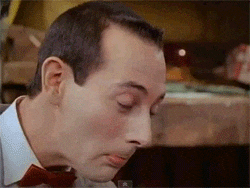 Well, well, well. Nearly five years after my last post, I have finally returned home only to find out nothing is even close to how it previously looked. Where do I begin? Let me start with this list honoring the dearly departed and surprising moments that have happened in that time.
- Tom Petty died
- Prince died
- George Michael died
- Scott Weiland died
- Chester Bennington died
- Chris Cornell died
- Lemmy died
- BB King died
- Ornette Coleman died
- Vanity died
- Bernie Worrell died
- Alan Vega died
- Sharon Jones died
- Childish Gambino was nominated for Album of the Year
- Body Count got a Grammy nomination and released two albums
- Metallica released another double album
- A Tribe Called Quest reformed, recorded a new album, toured and disbanded again during which time Phife Dawg passed away
- Double Door closed
- Franz Ferdinand and Sparks created FFS
- David Bowie made two albums, an EP, contributed to a musical, died and had a documentary about his last years
- This is Us started airing thus pushing Mandy Moore further away from music but allowing me to see her weekly and refrain from crying over the father dynamics of that show.
- LCD Soundsystem reformed and released American Dream
- I started a job that ate up most of my time with zero consideration of a promotion from the higher powers despite several worthy factors in my favor (the main reason for my long departure)
- Will and Grace, 24, Full House, the X-Files, Bill Nye the Science Guy and Roseanne have all returned to television with Martin and Mad About You set to return. One can't help but wonder if Bill Cosby hadn't drugged and raped all of those women, we would have more hoagies, bad sweaters and even worst dancing coming to your home weekly
- Lastly, I met an awesome woman and, now, we have a funny and feisty toddler.
That about covers everything and, for safe measure, Fall Out Boy reunited. All of this is to say that a lot has happened in my absence. Well, concerned citizens and your parents, Hightower and Jones is bacl with the same enjoyable content, interviews and mixtapes as before. Over the next few weeks, however, the blog will get a bit of a face lift as well as some welcomed additions. First, the short-lived Lost at Sea will be returning as a possible bi-weekly radio show which will also serve as a podcast. There will be more details on this by next week if not sooner. The YouTube channel is still up and running and there are a few ideas on new content, some of which will include yours truly in front of the camera (it's about time). The biggest addition to H&J will the talent of fellow contributor and ambassador of awesome, A. Darryl Moton. For years, I shot down the idea of adding people for various reasons but with the blog returning, I knew things needed to change in order to move forward. His welcomed contributions will greatly improve on the look, feel and brilliance of this blog. Also, we can't allow this blog to fully be known as the blog that questioned the legitimacy of Marky Mark's sole hit single. We can allow this but it'll be nice to add another voice of substance to my moderated lunacy. That said, let us return back to what we do best here and that is constantly talking about music until you can't read anymore.
Thank you for waiting...